Illustrated Myths & Legends of China: The Ages of Chaos and Heroes
By Dehai Huang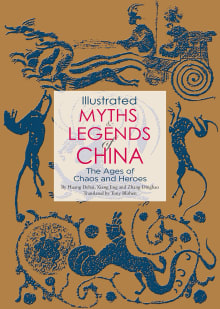 Why this book?
This book stands out because it delves deeper into popular characters that appear repeatedly in similar books. I have also enjoyed coming across new names and places not previously found. But far from being obscure names, I have encountered these in Chinese fantasy dramas.
Best of all, it includes pictures of relevant artwork and museum artifacts. I get to see these without having to travel to the four corners of the world. Giving us a sense of where we are in place and time, these displays show that throughout the long Chinese history, these legends and myths are integral to the lives of Chinese people.

---
When you buy a book we may earn a small commission.