Tales from Moominvalley
By Tove Jansson, Thomas Warburton (translator),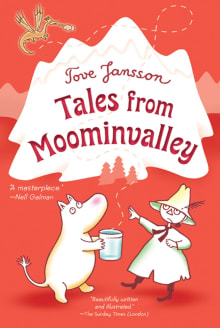 Why this book?
Tove Jansson was not only a wonderful writer, but also a superb illustrator. In this collection of stories, I particularly love "The Hemulen who loved Silence." Even now, I go back to this story to reconnect with the soulful main character who longs for solitude. It isn't that he doesn't like others, but he needs to be by himself sometimes, and more than the other hemulens around him. It is the story of an introvert, but not a loner. I can relate to the Hemulen! Tove Jansson stories are full of humour, insight, and thought-provoking ideas. They can also be a little bit scary. Like all the best children's books, the Moomin books have hidden layers, providing a stimulating read for both adults and children. 
---