The Iron Dragon's Daughter
By Michael Swanwick,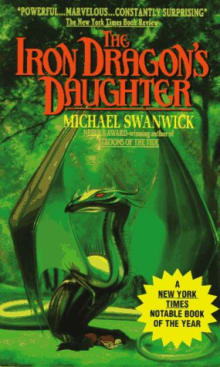 Why this book?
How I wish I had read this book as a teenager! Swanwick's brilliant tale of a human changeling, stolen by the Sidhe and growing up on her own in a hard world that resembles ours all too closely (think jet-powered dragons and the all-powerful rich who corrupt people's souls) is the best coming of age story, here or in the Other Lands. The closing pages will leave you shaken, and maybe a tiny bit wiser about our shared condition.
---