The Islanders: A Novel
By Meg Mitchell Moore,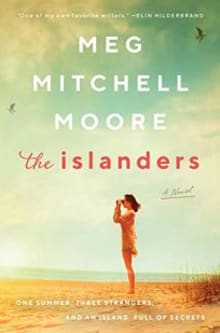 Why this book?
Personalities collide during a Block Island summer. While I enjoyed all three point-of-view characters, I laughed out loud at Anthony the author's "head-writing;" he described a scene in front of him as if he were writing a novel. Tongue just slightly in cheek, I felt like Moore was poking fun at the novelist's eye—while simultaneously using it as shorthand to show us Anthony's view.
The Islanders came out only a few months before my book. Though both novels can be considered "beach reads," they are each much more than just a fluffy happily-ever-after throwaway. An island makes a very convenient metaphor; for our lucky characters, it is actually their whole world—even if it's not forever, or as long as it lasts, but "just for the summer."
---