Green Mars
By Kim Stanley Robinson,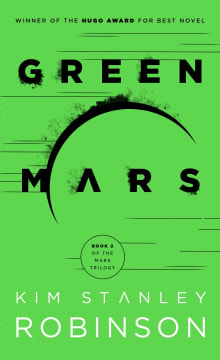 Why this book?
In this future, humanity needs to terraform Mars to provide a second home to a swelling population. The Mars Trilogy follows a group of scientists and astronauts, who gain extended lifetimes through a scientific breakthrough; this device enables us to follow the same characters through more than one normal active career span. 
My favourite book is Green Mars, because as a tree surgeon, I am fascinated by the methods shown of planting miniature trees and other plants, adapted from Nordic and mountainous shrubs. The people are experimenting with frontier lifestyles using available materials, and experimenting on adapting humans to the planet. Big business and inter-planetary politics keep raising their heads, as in any colonisation effort. And a few holdout scientists are saying that Mars is beautiful, precious, and unique, and we should study the red planet as it is, not terraform it.
---