The Witch of Blackbird Pond
By Elizabeth George Speare,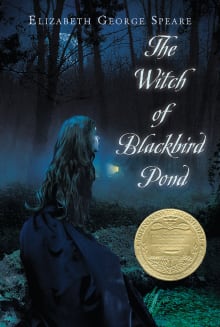 Why this book?
As a child, I loved books that transported me to a different time and place. The Witch of Blackbird Pond, winner of the Newbery Award in 1959, was one of the first and finest that did so. With her vivid characterization and details of setting and plot, Elizabeth George Speare sparked my interest in the history of witchcraft in New England, where I grew up. As a high school senior I even wrote a research paper on the topic, and eventually, I had the honor of writing the Dear America title about the Salem Witch Trials. The Witch of Blackbird Pond still holds up as a gripping and beautifully written story. However, readers should be aware that some characters hold sexist and racist attitudes that were common during the late 17th century.
---