The Master
By Colm Toίbίn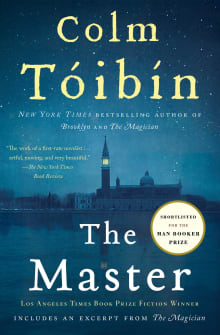 Why this book?
The Master is a bravura portrayal of a great writer and a complex, lonely individual. The novel begins when James is at a low point in his writing career. We often forget that great writers have these lows, but for any writer the writing life is full of insecurity and real or imagined failure and James was no exception. At the start of this novel, he has chosen to retreat from public life by buying a house in Rye, England. In this new, private existence, he endures the consequences of his need for a protected space in which to write, and to conceal his sexuality. This, in the context of the notorious Oscar Wilde case.
The Master is a beautiful novel, nuanced and deeply moving. It takes a great writer to pull off a consummate portrayal of another great writer, and Toίbίn is never less than convincing in his evocation of James' voice and his interior world.
---
When you buy a book we may earn a small commission.