Made to Stick: Why Some Ideas Survive and Others Die
By Chip Heath, Dan Heath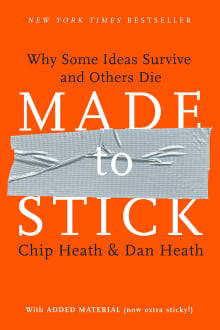 Why this book?
This is the best book I have ever read on crafting messages that will be remembered by your audience. If you're a school teacher, this book will transform your lessons. If you're a marketer or advertiser, this book will make your messages more clear, compelling, and impactful. If you're a parent, this book will aid you immensely with communicating with your children. 
If you have something to say and someone who needs to hear it and retain it, this book is an essential.

---
When you buy a book we may earn a small commission.