War
By Janne Teller, Translated by Martin Aitken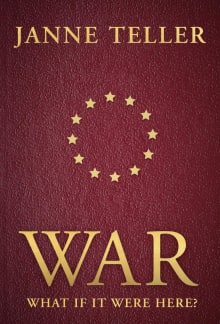 Why this book?
The idea of this book is so simple and so brilliant! What if war broke out, not in some faraway part of the world, but in your own home country? What if your house had been bombed, your sister injured, and your grandparents killed? What if you, a European teenager, had to flee with your family to a country in the Middle East, where you are barely tolerated and forced to live in poverty? 
On 64 pages, in a book the size and shape of a European Union passport, Danish writer Janne Teller makes the reader understand what it really means to be a refugee from war and persecution.
---
When you buy a book we may earn a small commission.