Live and Let Die
By Ian Fleming,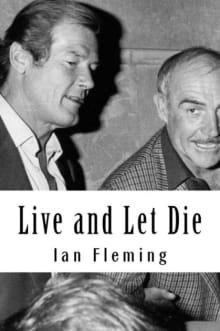 Why this book?
Drawing on Fleming's experiences in Jamaica, MI6 intelligence officer Bond, James Bond, not only outwits the villain's attempt to turn him into shark and barracuda bait but also deploys a limpet mine to good effect in order to save himself and his female companion from death by coral reef dragging, a device I pay homage to in a later novel.
Fleming's Bond novels introduced the world to a clever hero required to take direct responsibility for stopping great evil. Bond doesn't shy away from brute force when required, but prefers more elegant solutions, inspiring later writers.
Like millions of others, the popular movies introduced his work to me, but Fleming was the early master of the art of an espionage/action thriller novel, inspiring many who followed.

---