Positioning: The Battle for Your Mind
By Al Ries, Jack Trout,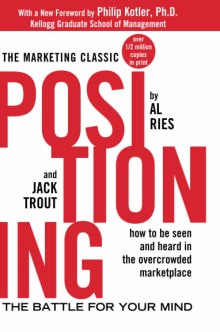 Why this book?
Positioning started as a brochure in early 1970, then grew into a book that changed the face of marketing. Ries and Trout pioneered a concept they called positioning, which in my view is the foundation of any brand. If you can grasp the simple truths in this book, you'll understand what 90% of marketing people don't—that the brand is in the minds of customers, not companies.

---