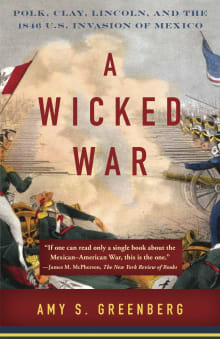 A Wicked War: Polk, Clay, Lincoln and the 1846 U.S. Invasion of Mexico
By Amy S. Greenberg
Why this book?
Challenging heroic legends, Greenberg thoroughly reveals the horrors of a conflict that devastated a neighboring people struggling to sustain their own republic. To increase the United States by a third, President Polk provoked a war that outraged his leading generals and political critics as a betrayal of American principles. By the end of the conflict, Polk had alienated even his political allies and acquired a blood-stained territory that would trigger, a dozen years later, a Civil War that nearly destroyed the United States.    

From the list:
The best books on the early United States
When you buy a book we may earn a small commission.