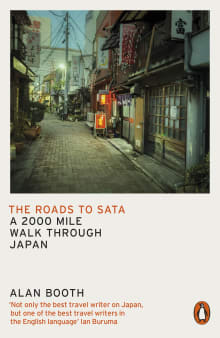 The Roads to Sata: A 2000-mile walk through Japan
By Alan Booth
Why this book?
A loud-mouthed, liquor-loving British expat, Alan Booth was the last person you would imagine feeling at home among the shy, polite, self-effacing Japanese – and that's the secret of the book's charm, as this eccentric barbarian sets off to walk the entire length of Japan, from the top of Hokkaido to Cape Sata, the southernmost tip of Kyushu. Everywhere he goes his over-size personality evokes the best and most characteristic in the people he meets along the way, and he records the whole mad escapade with the pen of an angel. 

From the list:
The best quirky books on modern Japan
When you buy a book we may earn a small commission.