Santa Lilio Sangre Ayami Kojima Artworks Art Book
By Ayami Kojima,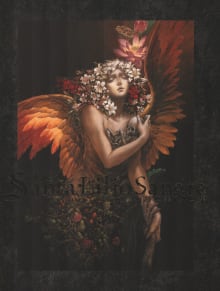 Why this book?
Ayami Kojima has held my heart for as long as I was an artist. Her visual style is something
anyone can recognize, and the aftershock of knowing that this artist defined an entire video game industry aesthetic made me love her work even more. I managed to find only pieces of this book online until I was able to finally afford this super rare book filled with her hyper-detailed oil paintings.
---