The Oxford Companion to Food
By Alan Davidson,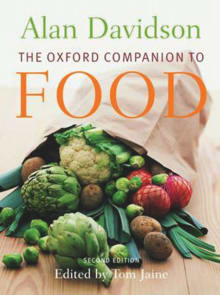 Recommended by Jenny Linford
From Jenny's list on that help us explore the world.
With entries on foods from Aardvark to Zucchini, this wonderful, wide-ranging reference book has a place of honour by my desk. The idea of a global guide to foodstuffs was conceived of by Alan Davidson in 1976 – before the digital age – and first published in 1999. Davidson, who edited it, brought his intellectual curiosity, knowledge, and humour to the project. The result is a seminal reference book which instead of being dull or stodgy is lively, engaging, and interesting. A book that I never tire of using, as always come across something that catches my attention in the most beguiling way.

---