A Dark and Hollow Star: Volume 1
By Ashley Shuttleworth,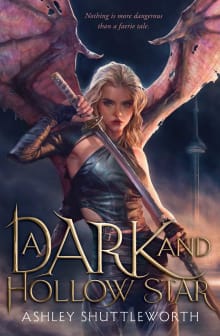 Why this book?
This Final Fantasy and DnD-inspired contemporary fantasy has 5 POVs, but we're really here for prickly leather queen Nausicaä. Nos is a sarcastic ex-Fury with a short temper, a sword, and a serious grudge against the Deities who exiled her to the mortal realm. She's old, she's cranky, and she's totally soft for Arlo, an adorable half-fae girl on a mission to uncover the mystery behind unsolved magic murders in Toronto. I seriously can't resist a grump and sunshine team-up. 
---