Two Boys Kissing
By David Levithan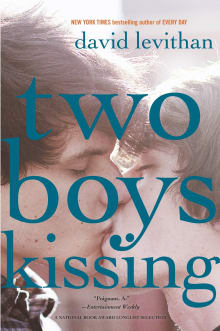 Why this book?
Two Boys Kissing is a book about the culture and "inherited memory" of LGBTQ+ people. It is a crucial contribution because it bridges the generation of gay men living (and dying) through the AIDS crisis of the 1980s with the younger, modern LGTBQ+ generation who share similar challenges but haven't connected to the wisdom of LGBTQ history. 
The story and characters affirmed my identity, named my pain, and brought it within the collective history of those who have carried the same burdens of shame, fear, and self-loathing.
---
When you buy a book we may earn a small commission.