Sapiens: A Brief History of Humankind
By Yuval Noah Harari,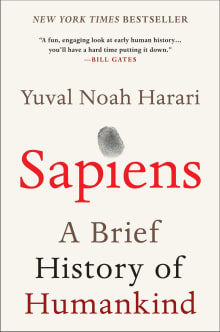 Why this book?
When reading about history, we often get lost in the fine details of the historical events, and in doing so we lose the sense of realizing the bigger picture and the common trends which are by far the best indicators of where our civilization is moving toward. They are also the key to having an intuitive understanding of our social and collective nature. Yuval Noah Harari does this perfectly by using a coherent, well-connected, and simple presentation of humankind's history.
---