The Highly Sensitive Person: How to Thrive When the World Overwhelms You
By Elaine N. Aron Phd,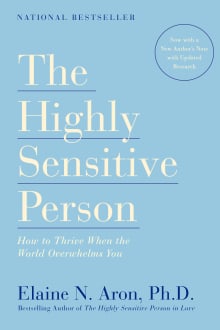 Why this book?
I first read this book in my 20s and it changed my entire life. Up until that point, I had always felt different than my peers. I never understood why I was more affected by everything, held onto criticism for days (or weeks), and experienced more stress. Discovering there was a term for deep thinkers and feelers like me was enlightening and empowering. Dr. Aron is the foremost researcher on high sensitivity and I appreciated that this book is both evidence-based and practical. It's a seminal must-read.

---