The Alchemist
By Paulo Coelho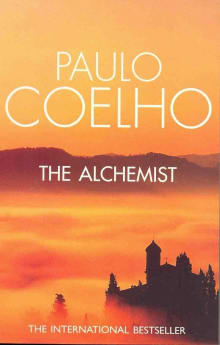 Why this book?
Who doesn't love a book about travel, treasure hunting, magic, and following your dreams? But it is so much more than that. This is one of those books that stays with you. And if you read it at the right moment, it stirs something up inside of you that empowers you and helps you to feel like, despite all the obstacles, the universe may be on your side after all. 
For me, The Alchemist was given as a gift after I announced my husband and I would be moving from our hometown to pursue a new life across the country. Reading it confirmed my decision and made me take a different perspective on what following my heart could lead to.

---
When you buy a book we may earn a small commission.