One Hundred Years of Solitude
By Gabriel Garcia Marquez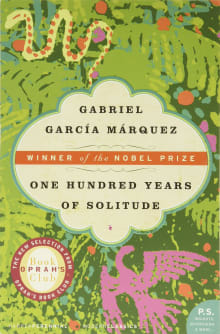 Why this book?
For years I described my second novel by saying, "It's like One Hundred Years of Solitude, except instead of South America it's set in the American South." I must have used that line two dozen times. When I was halfway through writing my book, I decided it would probably be a good idea to actually read Gabriel García Márquez's novel.
How stupid I was to have waited so long! I'm hardly the first to claim this, but One Hundred Years of Solitude, about the many generations of the Buendía family, is one of the greatest literary achievements in far more than a hundred years. It's one of the greatest in a thousand years, and thousands more to come.

---
When you buy a book we may earn a small commission.