Ready Player One
By Ernest Cline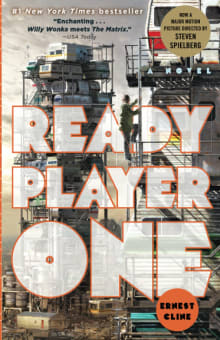 Why this book?
Ready Player One is one of two books that changed my path in life.
The book and movie couldn't be any more different. They're almost like parodies of one another.
The book leans much harder into nerdy subculture and really embraces life in a VR space. It exalts retro videogames, tabletop RPGs, anime, music, and cinema all while establishing a vast and incredible world to escape to.
The story's physical world is a dystopian, classist nightmare. The main character is fully aware. All he really wants to do is save what he loves and live freely.
LitRPG would not be what it is today without Ready Player One, and you can blame the book for my desire to hide easter eggs in works of my own.
---
When you buy a book we may earn a small commission.