Norse Mythology
By Neil Gaiman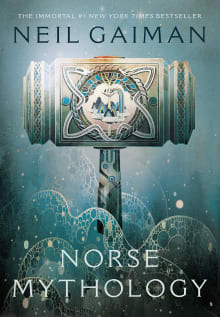 Why this book?
Haters will say I'm recommending this because I'm a sucker for Norse mythology (not that they're wrong – just look at the books I've written) and Neil Gaiman, so of course I'm going to recommend this. Well, they're right, but to them I say, how can you not be a sucker for those wonderful things?

The gods and tales of Norse mythology are, I feel, so much more interesting and approachable than those of their more popular Grecian kin, and this book perfectly illustrates why. Its desire is to educate and entertain, to make the motivations of its fascinating cast of gods understandable and delightful while at the same time opening a window onto a distant people and culture. In this, it is not only successful, but also lovely.

There are very few sure bets in book recommendations, but come on – this is a book of stories so strong and evocative they still influence our media centuries after they were first crafted, told anew by a monstrously talented author. Give it a shot.

---
When you buy a book we may earn a small commission.