Burnout: The Secret to Unlocking the Stress Cycle
By Emily Nagoski, Amelia Nagoski,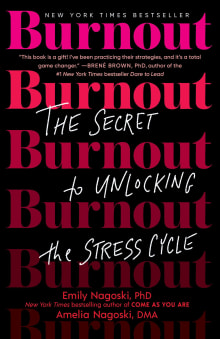 Why this book?
While this book centers the way women experience burnout differently than men, I love that it doesn't just focus on 'work' but instead highlights the full scope of what we're doing each day that leads to burnout. It questions the givens that are creating the emotional and responsibility loads we're carrying and gives science-based plans to get out of burnout.

---