The Raven Boys: The Raven Cycle, Book 1
By Maggie Stiefvater,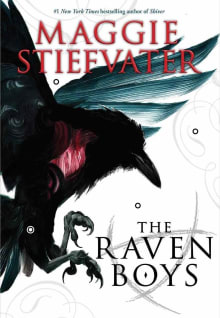 Why this book?
This is by far one of my favorite YA series due to its strong characterizations and amazing world-building. Stiefvater takes a prep school in a small Virginia town and populates it with psychics, restless spirits, secret societies, menacing professors, and a professional assassin. The titular "Raven Boys" are three students pulled into the town's supernatural intrigue either by design or necessity. Needless to say, this four-book series provides us with plenty of mysterious places, but Book 1 introduces us to one of the best: the boys' off-campus home located in a long-abandoned warehouse. The old building is primarily uninhabitable, but the boys create a comfortable "apartment" in its midst — and it even comes with a resident ghost!
---