The Boundless
By Kenneth Oppel, Jim Tierney (illustrator),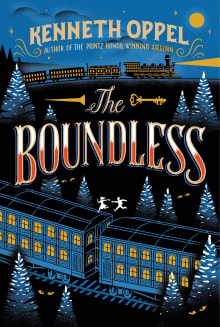 Why this book?
The titular Boundless is a train, and my grandparents were all train people in Canada. One of my most vivid early memories is being in the engine with my grandpa.
At 11 kilometers long, the Boundless is also a living, moving city. Ken makes a journey through the train like a journey through time, space, and history. Each time Will, the main character, leaps from one car to another, the reader also takes a leap into a new world. Why is Will jumping from car to car? Because he's witnessed a murder, and the culprit is hot on his tail.
---