Six of Crows
By Leigh Bardugo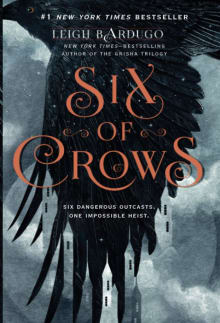 Why this book?
Set in the pre-established Grishaverse, Six of Crows dives you right into the heart of a uniquely developed magic system. It's such an immersive read. I love the way Bardugo captures the story of six flawed characters as they set off on an unpredictable adventure. It's the contrast of magic users and non-magic users that makes the narrative pop. We normally see magic-wielding as a boon, but Six of Crows offers a fresh perspective as the story's point-of-view changes at a chapter-by-chapter pace. And it's just so original, especially the theme, which gives the magic so much structure!
The Grisha and their practice of the Small Science is far different from normal magic systems, but it's easy to follow along and feel as if you're one of them.
---
When you buy a book we may earn a small commission.