Monster Island: A Zombie Novel
By David Wellington,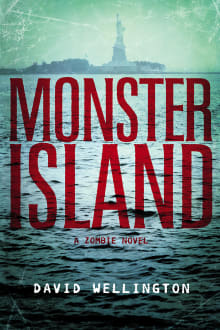 Why this book?
Monster Island is the first book in the first book in Wellington's Zombie Island Trilogy, followed by Monster Nation and Monster Planet. I loved it because while it starts as a traditional zombie apocalypse novel, Wellington takes the story into some exciting new areas. I don't want to give any spoilers, but one of the zombies becomes more than a mindless flesh-eater. Much more. Suffice to say, Wellington provides readers with a very fresh take on zombies. A lot of horror trilogies start with a strong first book and then go downhill from there, but the Monster Island saga proved to be a solid story from start to finish. 
---