Daughter of the Forest
By Juliet Marillier,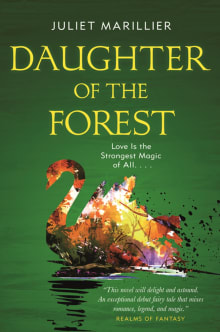 Why this book?
This is a hauntingly gorgeous, heartening and yet cruel retelling of the brothers-transformed-into-swans fairy tale. In third grade, I gasped aloud in my school library at the imagined feel of nettles burning my hands, and wondered if I loved my own bratty brothers enough to make Sorcha's sacrifice. This book reminded me of that. It punctured my chest and made me fall even deeper in love with Marillier's work.

---