Inclusify: The Power of Uniqueness and Belonging to Build Innovative Teams
By Stefanie K. Johnson,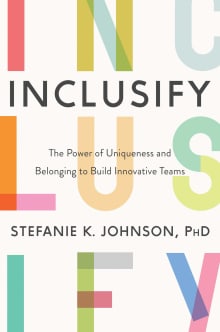 Why this book?
This is the most complete take on how to bring diversity, inclusion, and belonging into your team. This is a very practical guide that shows you how to implement this process step by step. Not only does she explain how to respond to the negative tropes, but she also lays out detailed approaches to make sure your allies and angels do maximum good. A must-read if you want to avoid the common mistakes that bog down this process.

---