Embattled Freedom: Journeys through the Civil War's Slave Refugee Camps
By Amy Murrell Taylor,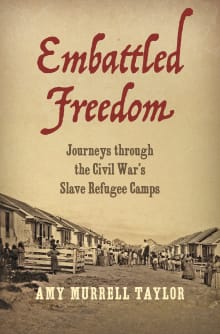 Why this book?
This book won all the awards from professional history organizations—almost literally. Yet it's also readable and moving. It's a deeply researched book about the fraught experiences of the hundreds of thousands of slaves who ran away, or were liberated, during the Civil War. Contraband camps were an opportunity for former slaves to be thought about as something other than property. Yet the camps were also dangerous places, where disease and administrative indifference made freedom nearly as deadly as slavery. This is simply the best recent book about the African American experience during the Civil War.

---