The Day of the Jackal
By Frederick Forsyth,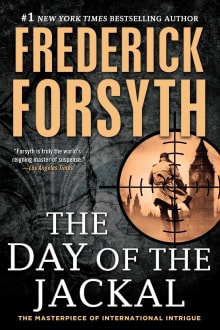 Why this book?
I've read The Day of the Jackal at least a dozen times, and I still find new inspiration. Forsyth created an antagonist akin to Hans Gruber in Die Hard—I nearly find myself rooting for him. Along with great characterization is some of the greatest plotting I've ever read. The book is tight, smart, and absolutely engrossing, not to mention gorgeously written.
---