From What Is to What If: Unleashing the Power of Imagination to Create the Future We Want
By Rob Hopkins,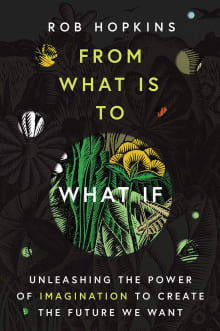 Why this book?
Most nonfiction books on social issues begin—in fact, some go on for about half the book—on the theme of what's so bad about the problem being addressed. Most authors want you good and scared before they start talking about the good stuff. 
This book doesn't do that. It opens, in fact, with a short story set in The World That Turned Out Okay.
And then it backs it up with real-world examples. Transition Town Totnes. Transition Streets. All sorts of projects, from all around the world. And throughout the books, it asks the same question again and again: why is it so hard to imagine a better future? How can we work on that? And then it answers it. The book is a toolbox of research, ideas, and techniques at both the personal and community level. Narrated first-person by the author, reading it is like chatting with a very clever, very committed friend. And right now, I really need that.
---