Dave Allen
By Carolyn Soutar,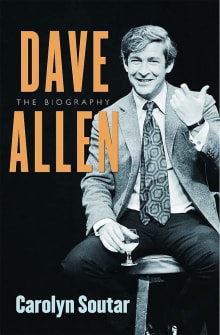 Recommended by Stevie Turner
From Stevie's list on memoirs and biographies for the mature reader.
I was drawn to this book because I had always loved Dave Allen's humour.  
Through Ms. Soutar's book I learned of his early life in Ireland and how his attendance at strict Catholic schools run by nuns helped to shape his later stand-up comedy routines. Not everybody enjoys Dave's kind of irreverent humour, but for me he was a comedy legend.
---