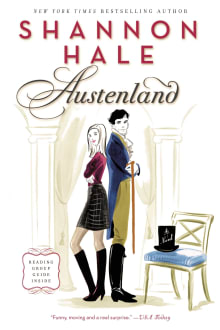 Austenland
By Shannon Hale
Why this book?
It might not be Korean, but the same feeling is there. So many fangirls dream of visiting their favorite stories—and the main character Jane—in the book Austenland gets to do just that. When Jane's grandmother buys her a trip to Austenland—the place where any girl's Jane Austen dream can come true, she feels rude turning it down. Although, she's enamored by men wearing smart coats and cravats, she's also keenly aware of how fake everything is. It only takes a few days, however, to get swept up in the realness of the scene. A fangirl can hardly control her desire…
From the list:
The best books to immerse yourself into the world of K-pop and fangirl romance
When you buy a book we may earn a small commission.