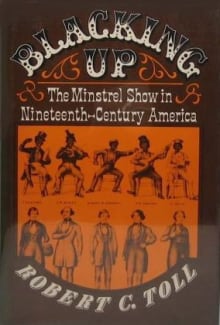 Blacking Up: The Minstrel Show in Nineteenth-Century America
By Robert C. Toll
Why this book?
Published almost half a century ago (1974), but still the best introduction to the minstrel show as it emerged in America in the 1840s. Describes the various elements of a minstrel show, how it was originally received, and how it materially evolved in the late 1800s, but stops at the end of the century. A good, readable overview of this highly popular form of entertainment as it was originally performed on stage.

From the list:
The best books to understand the minstrel show
When you buy a book we may earn a small commission.