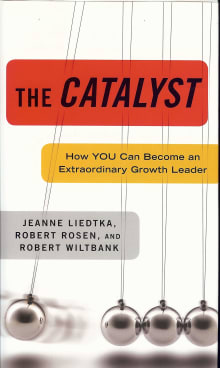 The Catalyst: How You Can Become an Extraordinary Growth Leader
By Jeanne Liedtka, Robert Rosen, Robert Wiltbank
Why this book?
The Catalyst will inspire every manager who wants to create extraordinary growth in spite of the organizational roadblocks standing in the way. It is both a how-to guide and an inspirational you-can-do-it guide that provides both the pathway and the vision for creating change in organizations. It is the prequel to Jeanne Liedtka's popular Designing for Growth and Designing for Growth Field Book which are my go-to workbooks for applying design thinking to projects. A must-read.
From the list:
The best books on mastering design thinking
When you buy a book we may earn a small commission.