Ask for It: How Women Can Use the Power of Negotiation to Get What They Really Want
By Linda Babcock, Sara Laschever,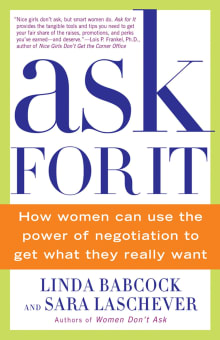 Why this book?
I love this book because one of the biggest barriers to pay equity for working women (from entry-level to CEO) is the fact that so many of us are uncomfortable negotiating for ourselves. The authors' step-by-step guide can be used not only in our professional, but also our personal lives.
---