Norse Myths: Gods of the Vikings
By Kevin Crossley-Holland,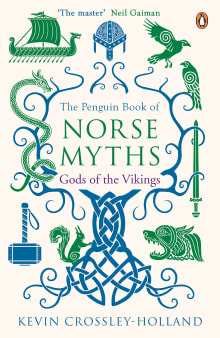 Why this book?
If you've going to read Loki, you probably want to pick this one up first. Crossley-Holland gives an immensely well-written retelling of the classic Norse myths that provided the major framework for my own books about Loki. If you're read myths before, you know they can be a tad dry sometimes, usually due to a lack of personality on the part of the characters. They are usually presented as archetypes, which is cool enough, but lacks a narrative punch. Crossley-Holland presents them in a slightly more modern narrative, which brings the characters to life. My rooting for Loki helped form the kernel for my own version.

---