The City & the City
By China Miéville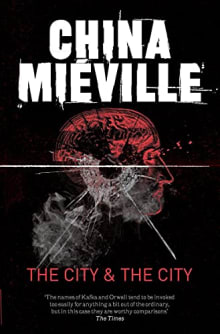 Why this book?
The City & The City is a police procedural novel in the style of Joseph Waumbaugh or Ed McBain. The Weird setting supercharges the jurisdictional barriers that are a staple of police novels and increases the power of the mystery by positing a literal "unseen world" for the detective to navigate through. 
The twin cities of Besźel and Ul Qoma exist side by side, sharing the same real estate but separated by an epistemological divide. The inhabitants of each have learned to "unsee" the other, consciously suppressing their awareness of the nation next door. Inspector Tyador Borlú of the Besźel Major Case Squad investigates the murder of an unknown woman and finds himself the target of an international conspiracy that exploits the cities' unique mental geography.
---
When you buy a book we may earn a small commission.