Out of Our Minds: What We Think and How We Came to Think It
By Felipe Fernández-Armesto,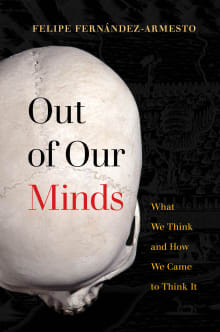 Why this book?
Much of what we do and think comes from imagination, generated by our minds rather than by the physical world. This includes art, literature, music, religion, even science. Our dreams are spontaneous acts of creativity, and even memory itself can be distorted by the restless mind.  Fernandez-Armesto argues that many animals have better memories than we do, because the human system produces spontaneously creative thoughts at the expense of fidelity. That's why memories are often false. The author is a historian with an interest in how the mind works, and his book is an amazingly comprehensive history of the human imagination.

---