Tess of the D Urbervilles
By Thomas Hardy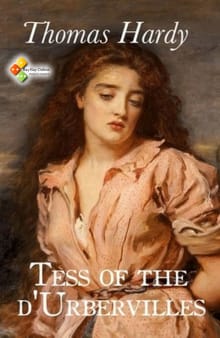 Why this book?
This is my favorite classic novel, partly because I'm a fan of soap operas featuring long-suffering heroines. No one in fiction suffers more than Tess Durbeyfield, and no one deserves it less than she does. Tess is pure and good, yet Hardy assures she is never boring.
The doomed scoundrel here is an aristocrat named Alec D'Urberville, no relation to her. When she is sent to Alec's doorstep because her dad thinks their families might be connected, it leads to a litany of disasters for Tess. There's a rape, a scandalous pregnancy, and much misfortune. Because society in the 1870s blames Tess for the indignities she suffers, her doom is sealed almost from the start. Even when she falls in love with a good Christian farmer named Angel, things don't turn out as expected.

---
When you buy a book we may earn a small commission.