Ben-Hur
By Lew Wallace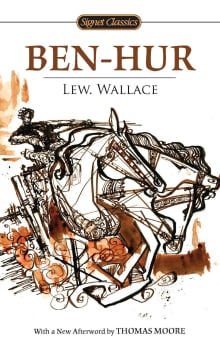 Why this book?
The glamour and excitement of the films distract somewhat from this book's true message. A young Jewish prince named Judah Ben-Hur longs for a Jewish king to vanquish Rome, but suffers injustice through no fault of his own and is brutally enslaved. After perilous experiences on land and sea, he returns to Jerusalem and witnesses the last days of Jesus's life: healing of outcasts, gracious forgiveness, and a mercilessly cruel death. Ben-Hur finally comes to faith in this divine anti-hero.
The historic, geographic, and cultural detail in this long book is stunning, as are the realistically portrayed characters and the romantic side story. But it is the spiritual message that impressed me most: a downtrodden slave finally chooses to follow Jesus rather than pursue worldly riches and fame. He experiences redemption, learns to forgive, and starts a new life.
---
When you buy a book we may earn a small commission.