The Voices We Carry: Finding Your One True Voice in a World of Clamor and Noise
By J. S. Park,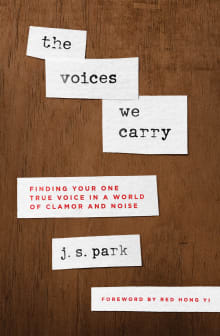 Why this book?
I love the way the author uses honest stories to impart valuable life lessons. He humbly shares what a jerk he had been and how he learned to be more tolerant and loving in relationships.
As a hospital chaplain he hears intimate life stories and often, dying wishes. This is where such profound wisdom comes from, I believe. God is mentioned a few times but there is no judgment or preaching from this guy.
I highlighted so much in this book I almost ran out of ink! I will be going back whenever I need inspiration.
---