Rendezvous with Rama
By Arthur C. Clarke,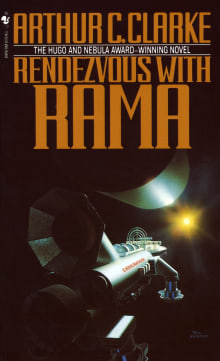 Why this book?
Any list like this has to start with Arthur Clarke, the man who among other things invented the concept of geostationary satellites for global telecommunication. Rama is one of his later works, and it resonates today because the book predates the recent passage of the mysterious object Oumuamua through the Solar System. Rama was an uninhabited artificial world, a kind of celestial Mary Celeste, which passed by the Sun and went on its way through space but not before being boarded by astronauts from Earth who probed its mysteries. Was Oumuamua life imitating fiction? We will never know because unlike Rama, no people got to travel to Oumuamua.

---