For Black Girls Like Me
By Mariama J. Lockington,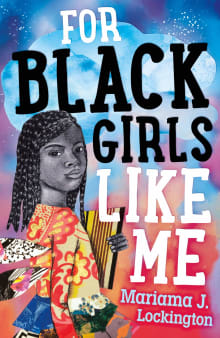 Why this book?
"I am a girl but most days I feel like a question mark." The opening line of this gorgeously narrated novel sets the stage perfectly. Makeda, a Black girl adopted by White parents, moves with her family to Albuquerque, New Mexico. Keda can't help but notice the physical differences between herself and her family, the stares she receives from others, and the constant question who do you belong to? Keda's journey to find her voice gave me all the feels…worry, anger, joy, compassion, and sadness. Get a box of tissues ready before reading!
---