The Tombs of Atuan
By Ursula K. Le Guin,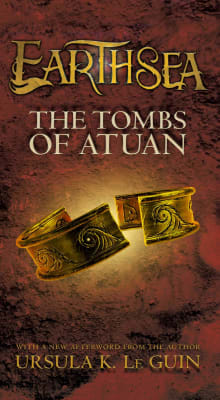 Why this book?
The second of LeGuin's Earthsea books is a story made of fantasy, adventure, horror, mystery, and myth. 
Tenar, the high priestess must choose between her lifelong training and her unexpected compassion for a thief named Ged, who she must execute in the Tombs of Atuan. Tenar leads Ged through darkness and terror to a place where she decides who she will become.
LeGuin's prose is direct, evocative, and compelling. Read out loud, the story is spellbinding. It stays with me even though it's years since my first reading. Each time I return to the fantastic yet entirely believable world she created, the characters I meet reveal some fresh insight into what it is to be human.
---