The Hobbit
By J.R.R. Tolkien,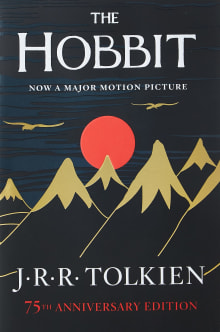 Why this book?
The things that first drew me to this book were a hobbit and a dragon.
I loved this book because of Bilbo's journey and the challenges he faced, including a dragon.
The first lesson garnered from this is even the smallest creature can make a difference. Along those same lines throughout the novel we watch as Bilbo learns and grows. He goes from a hobbit who is afraid to move outside his little hobbit house and seek adventure to a hobbit who not actively seeking adventure would be willing to go on another one should the opportunity arise. He learns to see beyond himself, to move outside his protected little bubble, and experience the world around him.
---