Lightning Flowers: My Journey to Uncover the Cost of Saving a Life
By Katherine E. Standefer,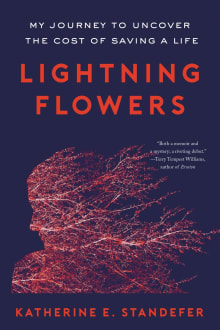 Why this book?
Having been called an "enigma" by a doctor on more than one occasion, I know well the frustrating battle of rare medical conditions. What I like about this book is the way Standefer finds beauty and wonder in physical ailments. 
Standefer wasn't struck by lightning; she has a heart defect that could kill her and leads to her being fitted with a defibrillator while she is still in her 20s. Instead of becoming a passive patient, Standefer questions everything about her condition from her treatment to the metal that is now inside of her, traveling as far as Africa to track down where the metal is mined. Ill health has not shrunk her world, it has expanded it, an inspiring outlook for anyone who has ever spent time as a patient.
---