Echo of Escape: A Novel of Misogyny, Tragedy, and Unconditional Love
By Jessica Michaels,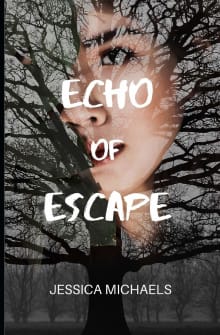 Why this book?
This novel is partly fictional, but also based on the author's life and traumatic first marriage. There's suspense for sure and a range of feelings. I cried hard in some parts, smiled in others, and felt sorry, relieved, and even joyful in other sections. I had no idea what would happen next. The story played out like a movie in my head, full of my two favorite things: emotional engagement and nervous fear for the main character. This is a thriller that follows a woman on a daunting personal journey that will pluck at your heartstrings.
---